Shanghai  April 2011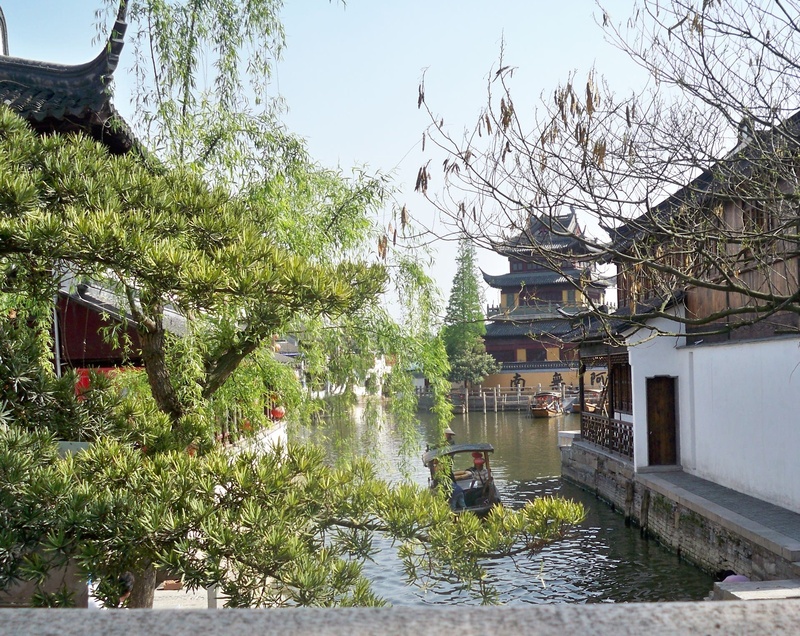 I flew into Shanghai on 15th April 2011 for my second training visit to China, the first trip was in 2009 when I trained full-time for six months.This time around, I stayed for 2 days in Shanghai to get by body clock on 'China time' and to see something of the city. I felt drawn to the quirky Hutongs: Centuries old ramshackle house, courtyards and narrow alleyways which bustle with activity and chatter. Life in the Hutongs is very basic, like stepping back in time to a long lost era. My budget hotel was situated on the edge of one such area and I spent a lot of time just walking around, taking in the sights sounds and smells of 'real' China.
I also visited some of the famous sights of Shanghai and had tea in a traditional tea house and took part in a blessing ceremony in a Buddhist temple. After spending a couple of days sightseeing I caught an internal flight to Yantai, Shandong Province, where I was met by staff from the martial arts school which will be home for the nex four months.
Seeing the mountains where the school is situated again was an emotional homecoming. So many life changing memories from my last stay in 2009 came flooding back - my first trip had really changed me.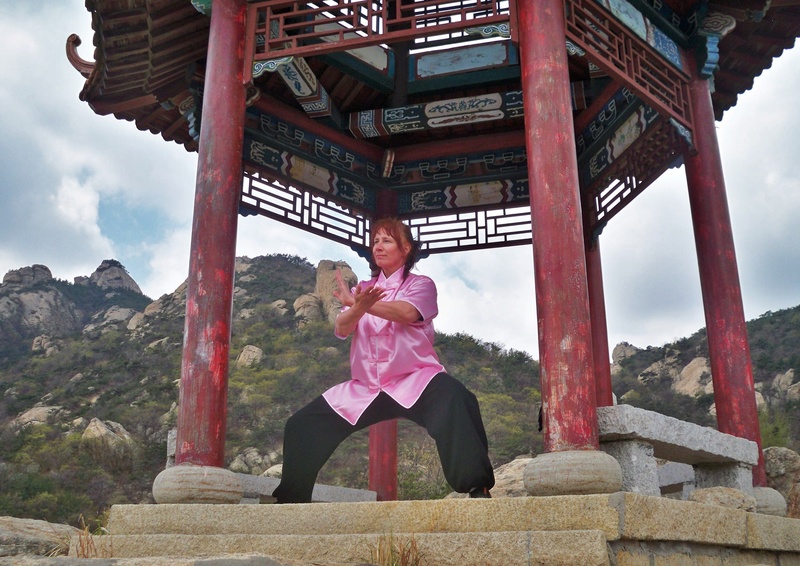 The timetable is pretty much the same as my last visit, getting up at 5.30 with 4 periods of training throughout the day, ending at 4.30pm. We are encouraged to do our own practice after this and then we have some free time before lights out at 9pm. Three of the 4 sessions are Chen Tai Chi and the fourth is Qigong - I am currently studying the Shaolin Temple style of Yi Jin Jing - i'll teach it to my class when I get back as it's amazingly strengthening and improves flexibility as well as being a lovely meditation set, when performed gently.   There is an optional Mandarin class each day as well.
A typical training session consists of:
15 minute run to warm up
10-15 minutes stretching
Basic kicks stances and arm techniques - these are practiced by repeating each one 15-20 times whilst moving up and down the training ground.
Review, correction & practice of recently learnt movements
Form practice and corrections and maybe a new movement
In the afternoon we replace form practice with applications which can be 2-person punching / kicking and blocking drills, locks (qinna) and throws / falls, or pad-work or sparring.
Friday afternoons are stamina class which varies in content but is always hard work. It might be a weights-based gym session or an hour and a half of squats, lunges, pressups and crunches, or simply holding stances for extended periods.
Tuition is given in Mandarin but as each action is demonstrated by the Masters this isn't a problem. The school has two translators, one for each master, and they translate everything the master says to the students and asks the master any questions the students may have.
 We train outside unless it's raining with a magnificent view of the hills surrounding the school, and the sounds of birds, frogs and insects.
The other students are very friendly and there's no politics. Everyone gets along fine - young & old male & female together.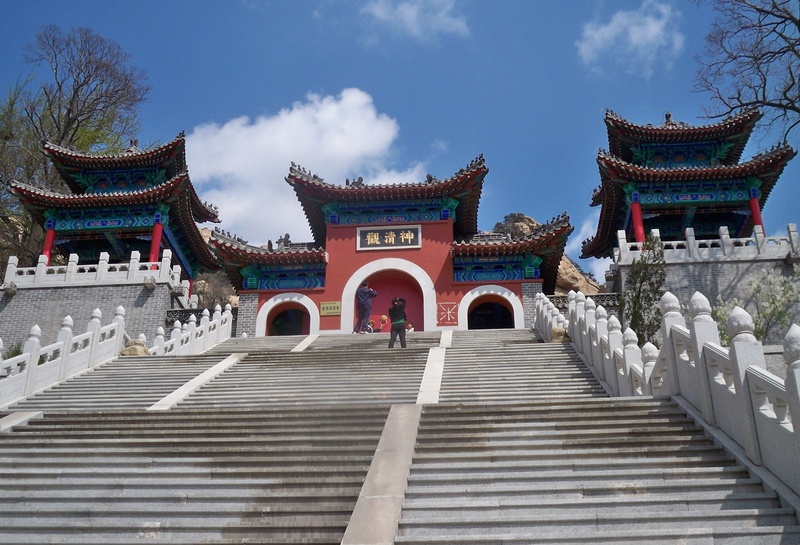 1st May 2011
I've had a recurring leg injury and have decided i should rest it to give it a chance to heal.I'm sticking to the usual  training times, but watching DVD's on Tai Chi & Qigong instead of taking part, whilst my muscles heal.  I keep my mind busy by making notes and practicing seated Qigong or sit & read some of theTaiji  books i've brought with me. 
Students have the weekends off and we either take a half-hour bus ride (cost 30p) into town for a tuina massage (£5/hr)  and a browse around the market and some street food.  Or we sometimes go for a walk in the hills surrounding the school and a swim in the lake, Occasionally we go to the beach in Yantai, which is about a 90 minute bus ride away.   About half an hour away there is a Taoist temple and a national park, which is a lovely place to spend a relaxing day.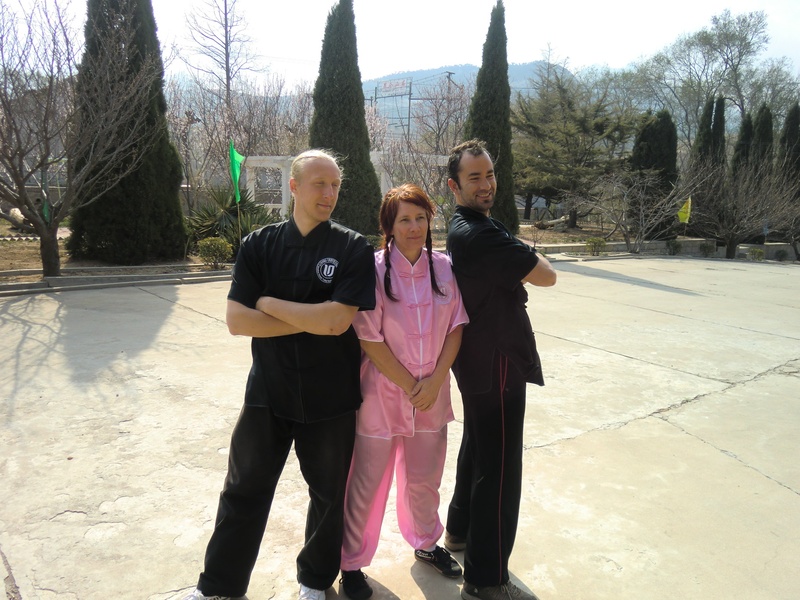 Yes, my uniform is PINK!!
There are currently 5 other students here, from UK, USA, Japan and Germany, but the small class sizes mean you get lots of attention from the Masters.  Soon there will only be two of us and i'll benefit from 1:1 tuition.
I have my own room which has a bed, desk, chair and a cupboard. Meals are provided 3 times a day. This normally consists of a bowl of rice topped with various vegetables and maybe a few shavings of meat a few times a week. Occasionally we get a fish.  I have eaten a few weird things since i got here - some sort of beetle type bugs (cooked but still runny inside with a very pungant flavour) plus chickens feet and chickens head!