| | |
| --- | --- |
| Posted on January 1, 2012 at 12:50 PM | |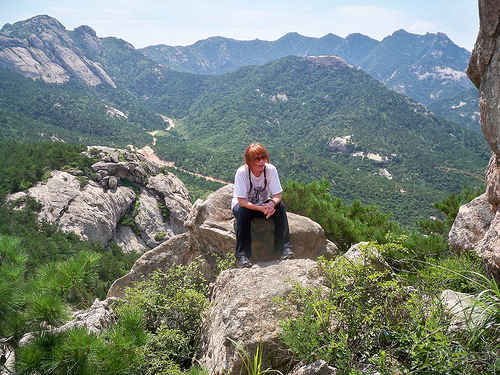 18th August 2011
Well the time has flown by and i'm now back in the UK teaching again. The last month at the school was enjoyable and I took some time off at weekends to swim in the lake which was  full again after the drought which caused the school well, lake and rivers to completely dry up. Some weekends i'd hike in the hills surrounding the school, which provided some exhillerating moments and a just a small amount of scarring...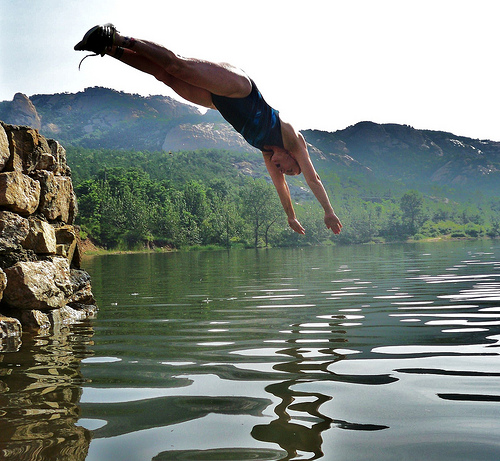 But a challenge is what makes us come alive - pushing the boundaries just a little, trying something you haven't had the confidence to do before. Breaking with the 'conditioning' and expectations that we all grow up with and doing something positive for yourself for a change!
Maybe you've had it in your mind to embark on a life-changing journey but lack the confidence in yourself. Whatever you have in your heart to do, GO FOR IT!  I had no experience of travelling the world before, but I found that all I needed to do was take it one step at a time and keep looking at the positives rather than the possible problems I may come across.  
And if I can do it, so can YOU 
Why not come along to one of our classes for an hour and see what Taiji and Qigong have to offer? Perhaps, just like me, you might discover something so powerful that it will completely transform your life and take you to places you never imagined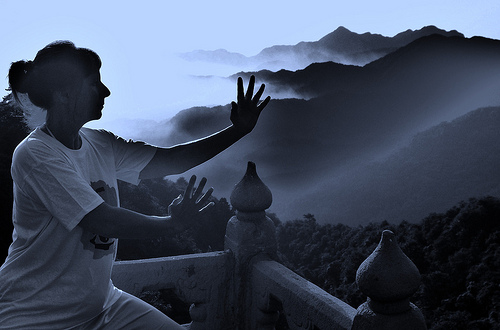 Practising Wudang Tai Chi at the top of Wudang Mountain as the morning mists lift to reveal a stunning landscape. Some of the most magical and deeply grounding moments of my life!